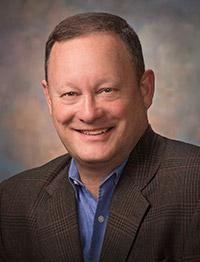 Broker/Realtor® / Contract to Close Specialist
I was born in Greensboro, NC and spent my childhood in Kingsport, TN. After receiving my BS in Political Science from the University of Tennessee in 1985, I joined the Army and served four years as an Armored Cavalry Officer. I am both airborne and ranger qualified. After the military, I spent 22 years in the residential and commercial insurance claims industry, specializing in catastrophe claims all over the country.
After receiving my real estate license in 2013, I joined the Melissa White Team as a Broker/Realtor ® and a Contract to Close specialist. As a Broker/Realtor ®, I specialize in farms and timber lands and the issues associated with the purchase of these properties. As a Contract to Close Specialist, I am responsible for handling the home inspections and repairs for our Buyers and Sellers. I meet the inspectors so that our clients don't have to take off work, help identify problems or needed repairs from the inspection reports, negotiate the repairs with the cooperating Realtor, and help our clients find reputable, reasonably-priced professionals to carry out the needed repairs in a timely manner. My goal is to help our clients get through the buying/selling process with as little stress as possible.
In my spare time, I enjoy the outdoors, golf and watching my son play baseball and my daughter dance