Hillsborough Pocket Neighborhood–Fiori Hill is an Intentional Living Community with Co-Housing design. Local builder, Peloquin Construction has built 46 Green Built-Sustainable homes. Using only 8 acres of a 17+ acre parcel off Hwy 70, near the Orange County Sportsplex and The Senior Center, Fiori Hill was carefully designed to preserve large open spaces, creeks and mature trees. Community amenities include a garden, a park with a playground and outdoor fireplace and the impressive Fiori Hall, a multi-purpose Common House in the center of the community. Sidewalks weave throughout the community tying together homes and amenities and linking up to a nature trail that connects to the Riverwalk.
Fiori Hills has been designed with universal "live in place" features, sophisticated finishes and above standard materials and methods. Each highly energy efficient home has a metal roof, fiber cement siding, options for solar and gas. The plans are well thought out and offer ample storage, fantastic window placement for great light and most have a main level bedrooms. Fiori Hill homes range from around 1,200 square feet to over 2,200 square feet and approximately $300s to $450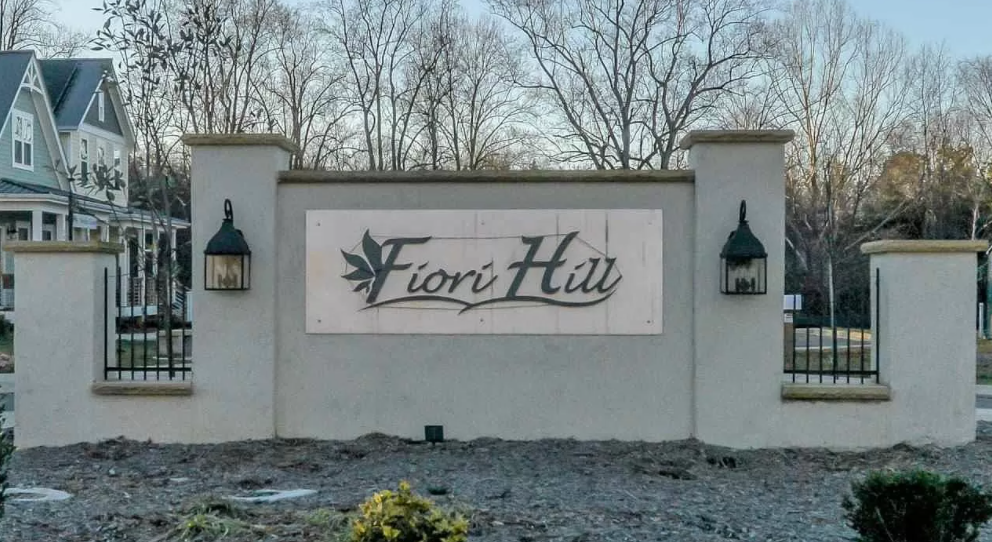 Fiori Hill – A Common Ground Community
Current residents envision Fiori Hill as a caring, diverse, inclusive, sustainable common ground community—one in which residents share ownership of the common grounds around our homes, and in which we seek common ground with one another in our daily lives. We are guided by the following values and principles and commit to interactions that reflect them.
What We Value
With roots in the co-housing movement, we value an intentional balance of collaborative engagement and individual goals and responsibility.
We value being a welcoming, diverse, inclusive intergenerational community.
We appreciate opportunities to share, maintain, and support our common grounds—common house, gardens, park, playground, ponds, streams, trails, and woodland.
We embrace Fiori Hill's emphasis on environmental sustainability and regard for all living things.
We aspire to a deep sense of community, where we can have authentic relationships, care for ourselves and each other, and be inspired by shared goals and healthy ways of living.
Our Guiding Principles 
We welcome but do not require involvement in community activities and committees.
We respect differences in individual needs for interaction and solitude.
We support efforts of mutual aid, safety, solidarity, and social justice.
We encourage diverse perspectives and collaborate to address differences when reaching community decisions.
We consider the impact of our behaviors on the community and the environment. 
As common grounds are shared and meant to serve the whole of the community, activities that impact these spaces are subject to community approval.