Welcome to Hillsborough, North Carolina, where the sun is warm, the people are friendly, and you'll feel right at home.
An Overview of Hillsborough
Historic Hillsborough is a small town located near the center of Orange County, NC and is the current seat of the County government. Hillsborough played several roles during both the Revolutionary and Civil Wars. During revolutionary times, Hillsborough was the home of the NC State Legislature. It also served as a military base for General Charles Cornwallis' British forces in early 1781. During the Civil War, Confederate troops under the command of General Joseph E. Johnson wintered near Hillsborough in March of 1865. General Johnson surrendered ~90,000 Confederate troops to General William T. Sherman at Bennett Place on the road between Hillsborough and Raleigh on 26 April 1865, effectively ending the Civil War.
In addition to the numerous historical sites, including St. Matthew's Episcopal Church, St. Josephs' Catholic Church, the Orange County Courthouse, and more, Hillsborough has many art galleries and stores that feature the works of local artisans. Artisans, residents, and tourists can be seen enjoying the relaxed atmosphere and conversations at many of the local restaurants and coffee shops. During nice weather, residents and tourist enjoy the Riverwalk, an urban greenway that follows the Eno River corridor through Hillsborough.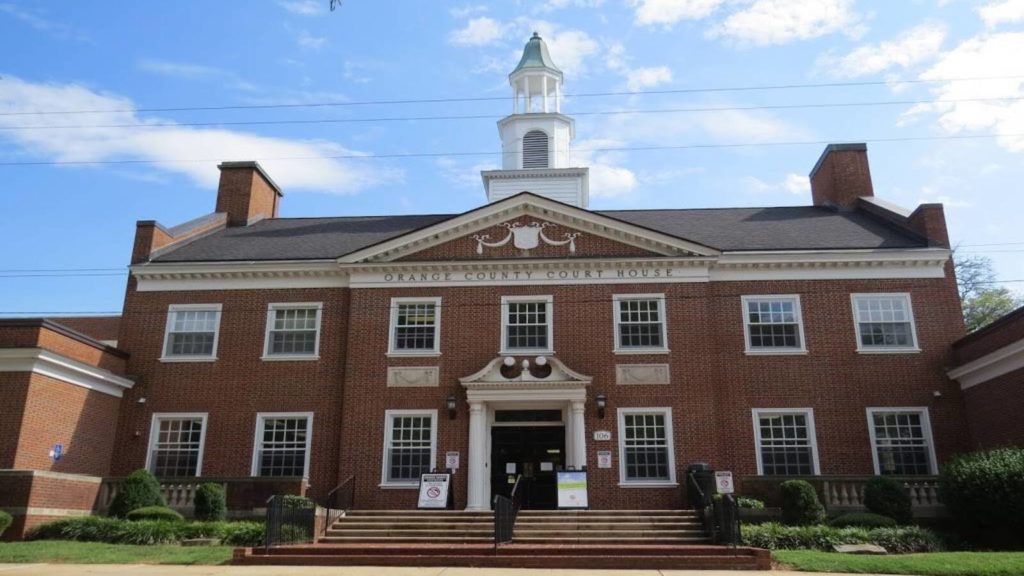 The Sportsplex, located near downtown, features an ice rink, indoor pool, gym and programs for sports enthusiasts of all ages. Next to the Sportsplex, a Senior Citizens Center offers activities and amenities of interest to our seniors. UNC Hospitals recently opened their 67 bed Hillsborough Campus to provide medical care to the residents of Hillsborough and surrounding communities.
Downtown Hillsborough hosts a variety of interesting, educational, and fun events throughout the year ranging from books readings to the annual Christmas parade and Hog Day. Last Fridays and the Art Walk occur on the last Friday of each month, March – November, from 6-9 PM in historic Hillsborough! Activities span both the downtown area and Nash Street's West End.
In addition to new, rotating gallery openings and special exhibitions on the Art Walk, Last Fridays & the Art Walk feature monthly showcases of things like:
live music performances
poetry, prose, spoken word
makers markets
performance art
dancewaves
family-friendly activities & crafts
arts education
Plus fresh ways connect and interact with nature, local history, and your community every month. Come for dinner, catch some entertainment, shop, explore, and safely circulate in beautiful Hillsborough.
The Occoneechee Speedway, located just outside of Hillsborough, is one of the first NASCAR tracks in the US and the only track remaining from the 1949 NASCAR inaugural season. Each year the Historical Speedway Group hosts a Racers Reunion and Car Show.
Hillsborough is known for having one of the best schools in NC – UNC School of Science and Math, located on the campus of University North Carolina at Chapel Hill. The school serves as a public magnet program that was founded in 1980 to provide an academically rigorous curriculum to academically talented students from across the state, giving them a place to study science, math, and engineering.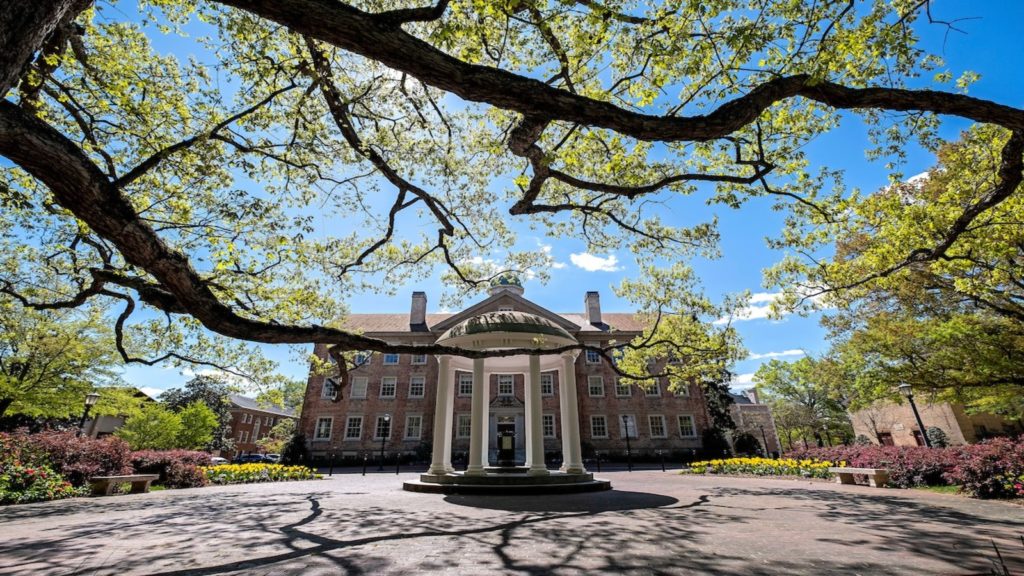 Public schools in the Hillsborough area are part of the Orange County School District. This school district serves all of Orange County except Chapel Hill and Carrboro. There are two high schools in the district – Orange High School serving the area north of US 70 and Cedar Ridge High School serving the southern portion of the county.
Two private schools also served the Hillsborough area – Pinewoods Montessori School (PK-6) and the Hillsborough Christian Academy (K-4). A variety of childcare and preschool centers can also be found in the area. Adults can further their education and skills at the Durham Technical Community College campus located in Hillsborough.
The Climate in Hillsborough
The summers are hot and humid, with average temperatures of 80-90 degrees or more from June through September. The fall season starts off mild before the crisp winter months arrive. Average snowfall in Hillsborough is about 3.5". The spring is very pleasant, with highs around 70 degrees! Rain in Hillsborough averages around 46 inches a year.
The annual BestPlaces Comfort Index for Hillsborough is 7.6 (10=best), which means it is one of the most pleasant places in North Carolina.
Transportation in Hillsborough
Located within easy commuting distance to Durham, Chapel Hill, RTP, and Burlington, Hillsborough offers its residents a more leisurely way of life. The Hillsborough area features small communities that offer a variety of lifestyles to meet the needs of its diverse population.
Here, you can find the home and lifestyle of your dreams whether you envision living in a historic home in the downtown area, on a farm, in an established subdivision, or in a new ultramodern community. Better yet, the prices are very affordable compared to the Durham, Chapel Hill and Raleigh areas. 
The median home price in Hillsborough is $375,500.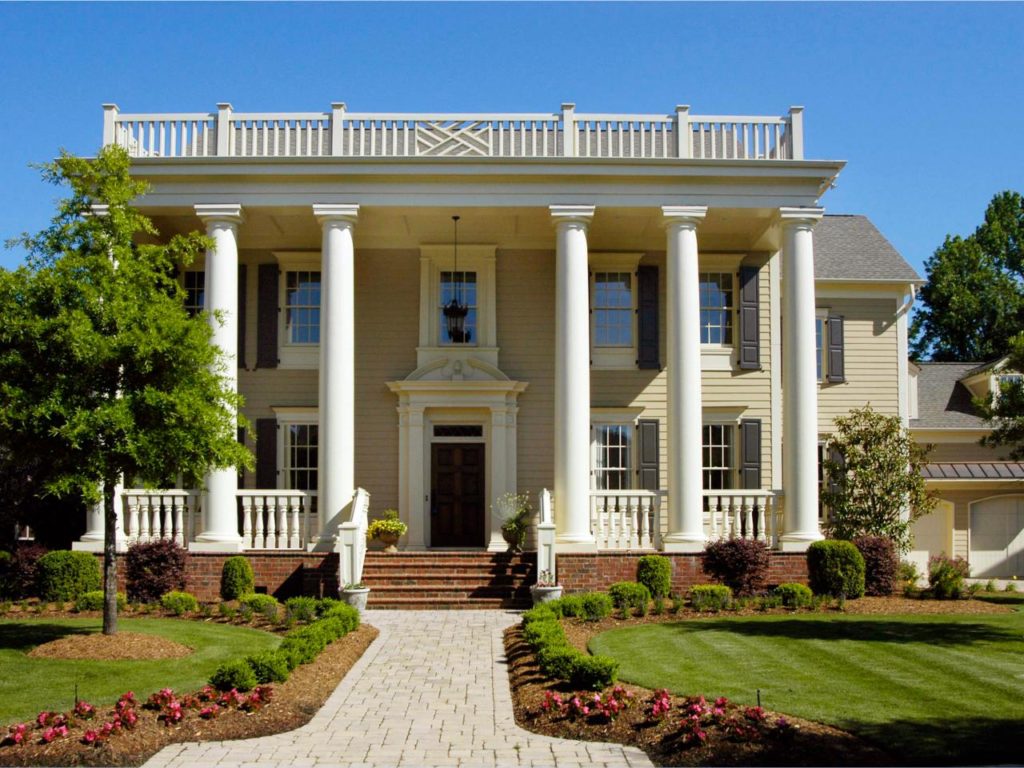 If you're looking for a place that has all the charm of a small town but still offers big city living, then Hillsborough might just be for you!
Contact your local real estate agent for more information about living in Hillsborough.
Have Questions?
Contact our team at 919-304-2323 or email us at Melissa@MelissaWhiteTeam.com